VS1 can clear-span up to 50' between supports; lateral tension cables can be integrated into the solution to achieve wall heights over 100'.
Pictured: Adobe Utah Campus, featuring a 42 ft. clear span, a world record for an un-reenforced aluminum curtain wall.
VS1 can accommodate very large glass panels: from 5' wide x 10' high to 10' wide x 30' high and glass thickness of up to 2.5" can be used with the standard system parts.
Pictured: Statue of Liberty Museum
An overall commitment to a sustainable environment is embodied by VS1 including the use of recycled aluminum, the ability to integrate solar systems and achieve intelligent building skins.
Pictured: SKY UK Osterley Headquarters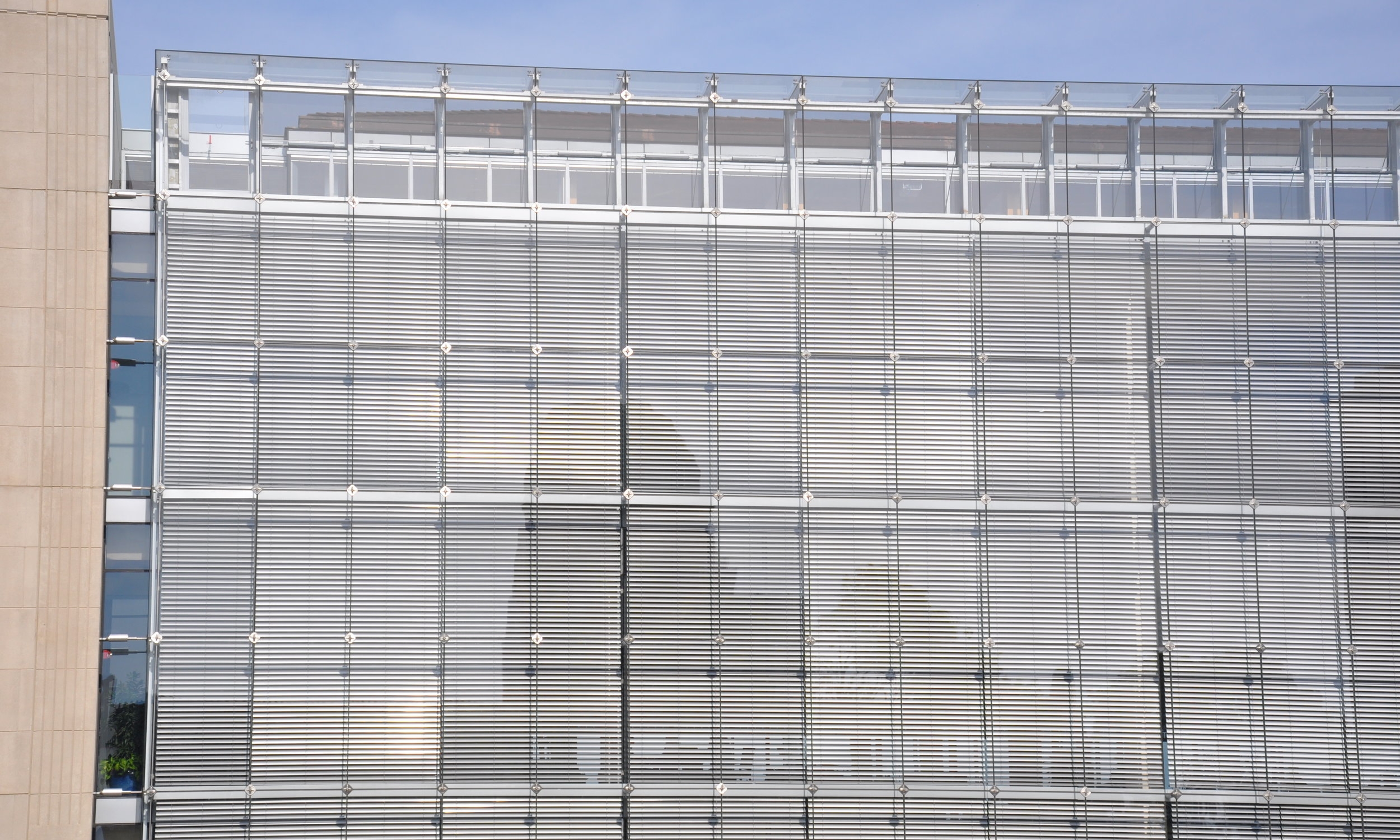 The structural strength and adaptability of VS1 allows for direct attachment of external shading, panels, and other solar energy systems.
Intelligent Building Skins
VS1 is used in many advanced building skins around the world. Because of its flexibility and system detailing, VS1 is ideal for realizing environment-responsive envelopes. Many projects featuring VS1 are LEED certified.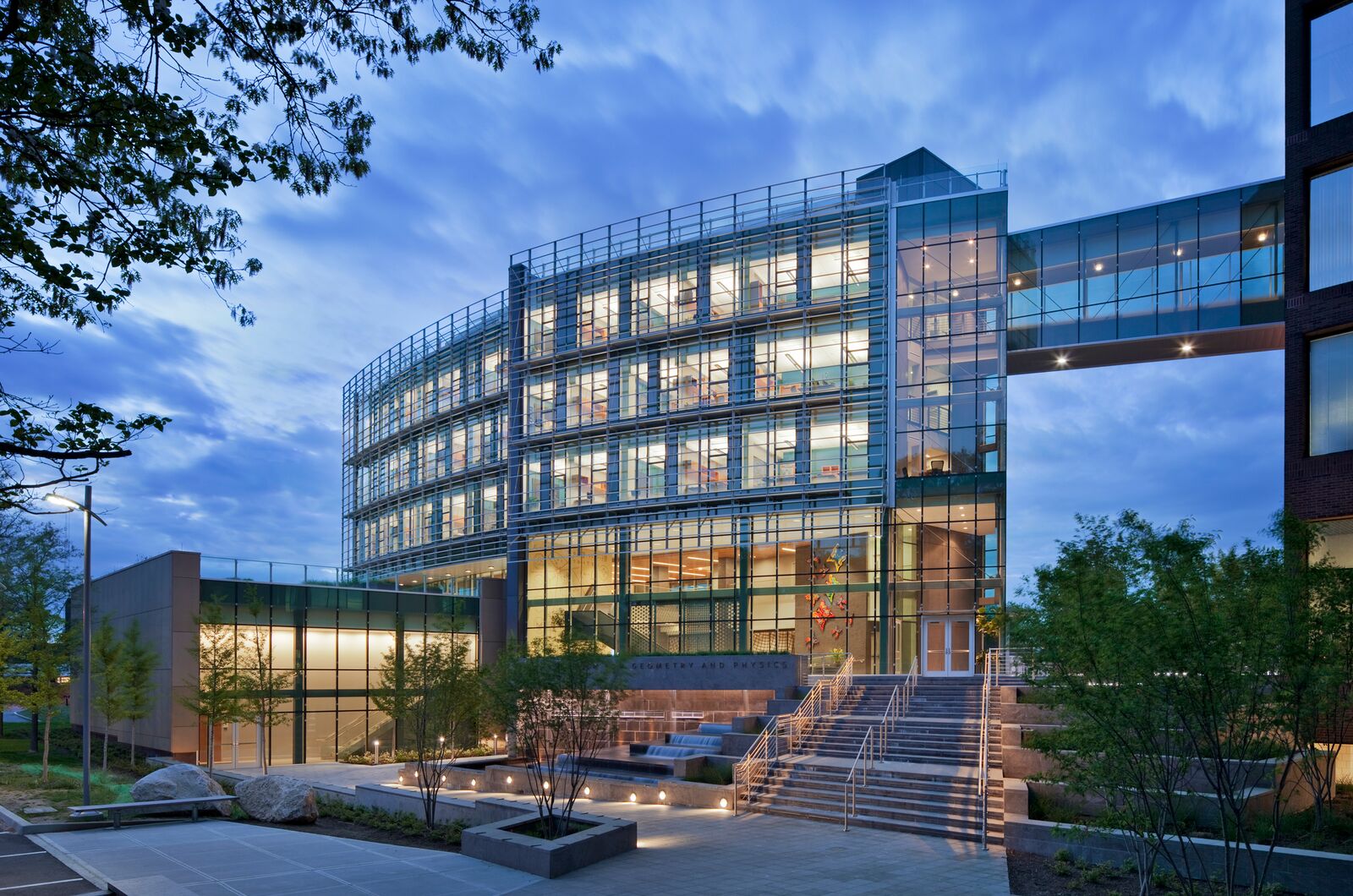 VS1 achieves a minimization of metal in the facade solution and uses standardized components, resulting in cost effective solutions competitive with four-side flush conventional curtain walls. VS1 also allows for future accessorizing of installed walls to improve performance and make use of new technologies.
Pictured: Simons Center at Stony Brook University
VS1 sets the architects free to explore new and creative forms to set their projects apart from those shackled by the constraints of conventional technologies.
Pictured: Spertus Institute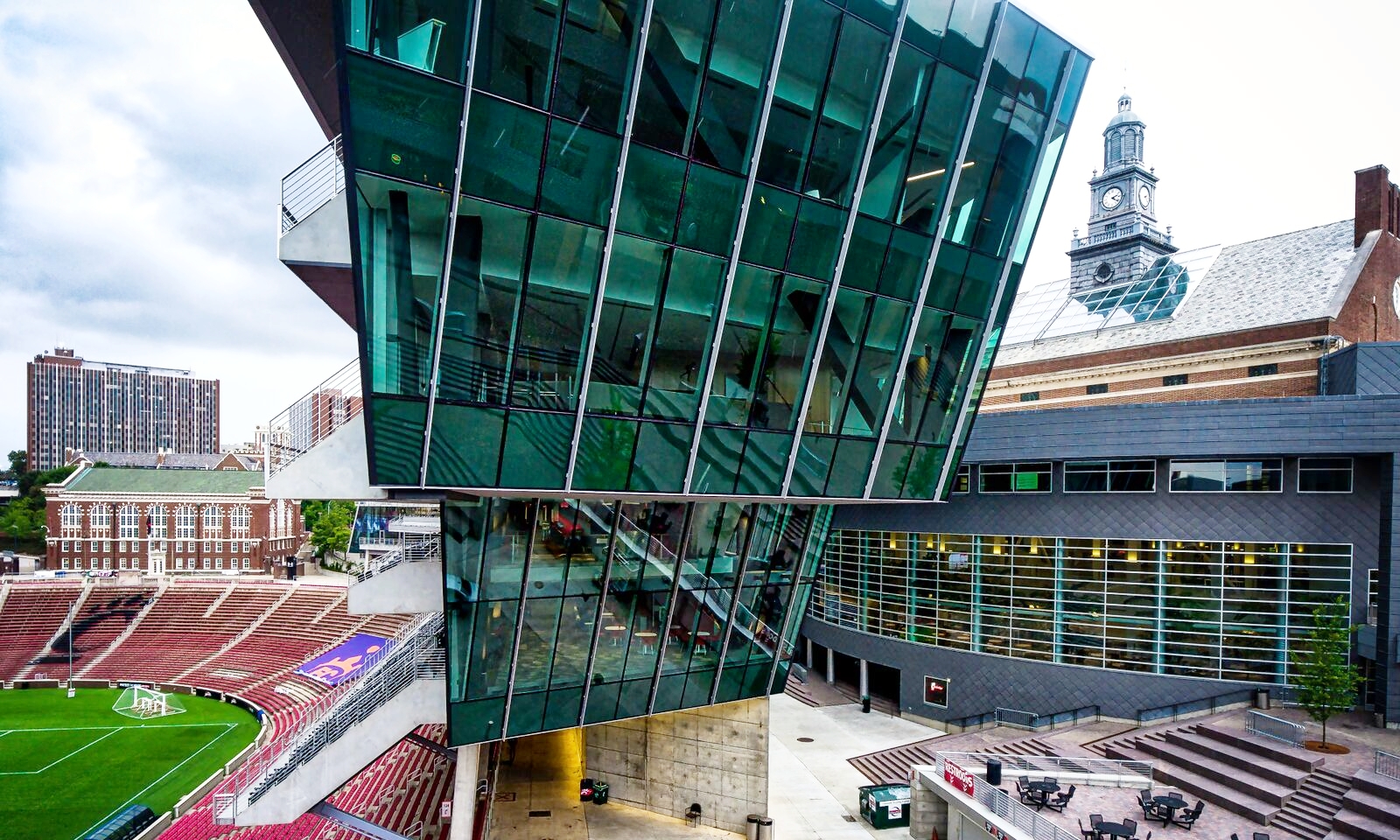 Unprecedented Design Freedom
VS1 allows designers to achieve unique enclosure designs in conjunction with long clear spans. The outward-tilting rhombic shape of the Nippert Stadium facade is an example.
Elimination of Horizontals

VS1 reduces metal framing by 50% by eliminating horizontals from the facade solution. This dramatically increased glass wall transperancy,
VS1's standard system details allows the use of a blade shaped mullion in lieu of the conventional box section prevalent in systems used all over the world. A new aesthetic is now possible.
VS1 "pulls" the glass away from the mullion by 2 1/8", allowing the glass to be expressed in its purest form.
Pictured: VS1 Model House #1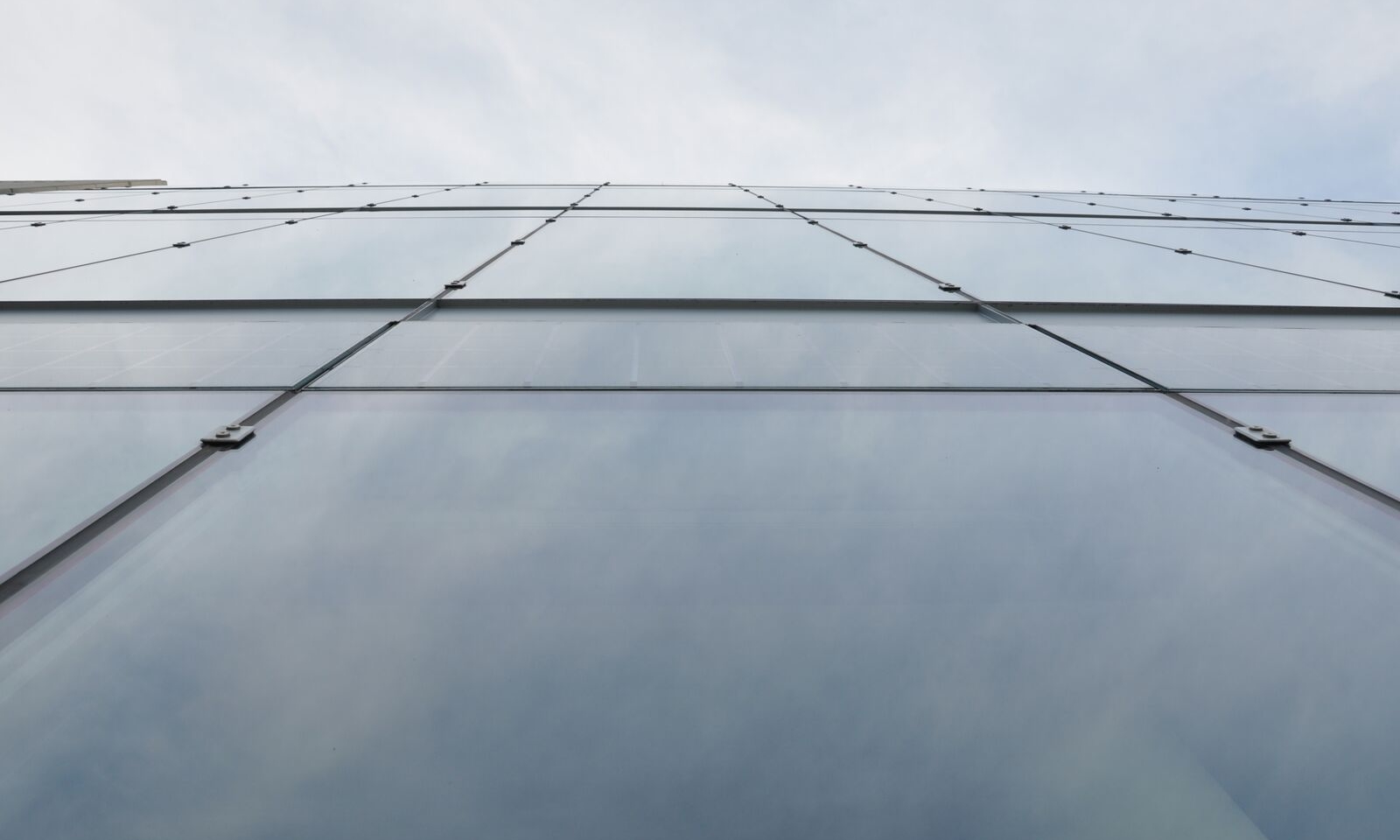 VS1 features windows that maintain the joint width of adjacent fixed panels to blend them seamlessly into the glass facade. These windows can be mechanized and programmed to operate as part of a larger advanced building skin.